Are these your photos? Long lost 1970's wedding photographs traced back to Kenilworth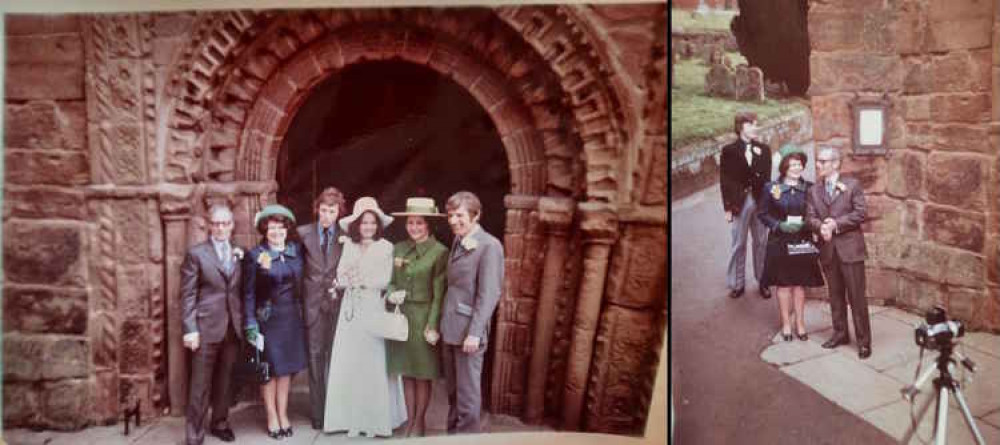 12 lost wedding photographs dating back to 1973 have been traced back to Kenilworth
A set of 12 wedding photographs dating back to 1973 that were found in an old dresser in Leeds have been traced back to Kenilworth, with the hope that they can be reunited with their original owners.
Sarah Evans, owner of Leeds-based second hand furniture company 'Cheeky Toucan' discovered the 12 photographs in a dresser that she had bought to 'upcycle.'
"I found the dresser on Facebook marketplace," says Sarah, "a key aspect of Cheeky Toucan is to be very eco conscious, so my aim is to find second hand furniture to upcycle.
"I would much rather give a perfectly functional item a new life than it go to waste and add to landfill."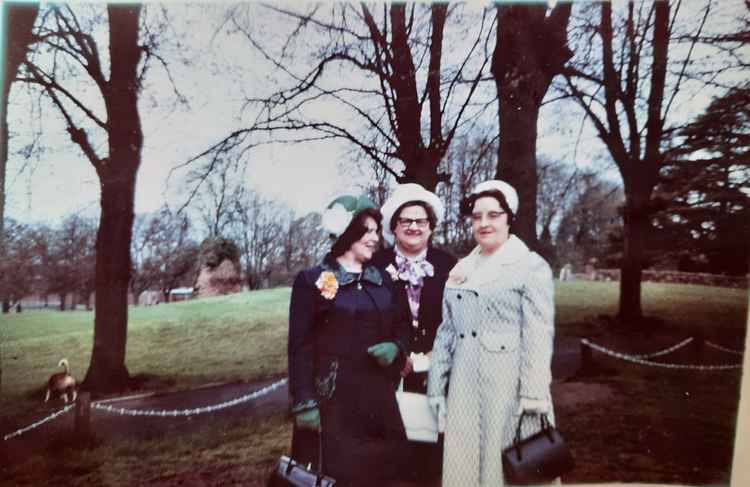 The background here can be recognised as Abbey Fields, Kenilworth
After arranging to collect the dresser, Sarah was told by the previous owner that it had been bought and sold a few times, with each owner leaving the images with it.
"The dresser caught my attention and it looked quite unique. It had already been repainted in the past by a previous owner, but was quite worn, so I thought it would make a great project.
"I wasn't aware of the photos until I picked up the dresser and the last owner explained to me that they'd been found in the dresser drawers and each owner seems to have kept them together, which I thought was lovely.
"These personal moments caught on camera seemed too precious to throw away, even to a string of strangers who have kept passing them on."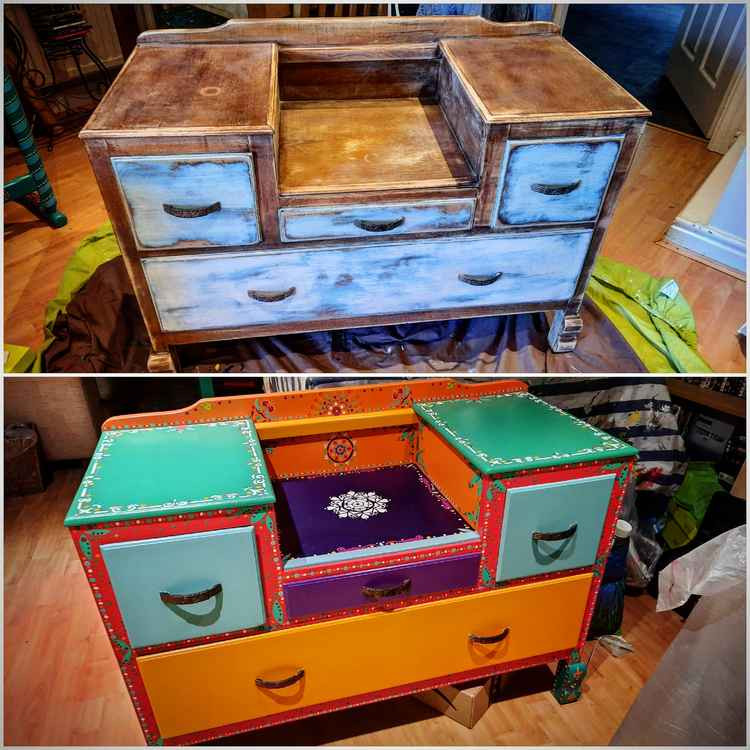 The dresser before and after being 'upcycled'
The photographs, which are dated 14 June 1973, were initially shared to a Leeds Facebook group, and the story was picked up by the Yorkshire Evening Post.
With the photographs being distributed widely on social media, Sarah was told that they had been taken at St Nicholas Church in Abbey Fields, Kenilworth.
In fact Reverend Stella Bailey of St Nicholas' had written to the Post having recognised the church in the photographs. She then recommended that the search be taken to the Warwickshire County Records Office in Warwick, where the marriage records are currently stored.
Unfortunately, the date on the back of the images is believed to have been the date that they were developed, rather than the date of the wedding, thus making the owners harder to trace through said records.
As such, Sarah is now appealing to Kenilworth residents to help reunite the images with their owners.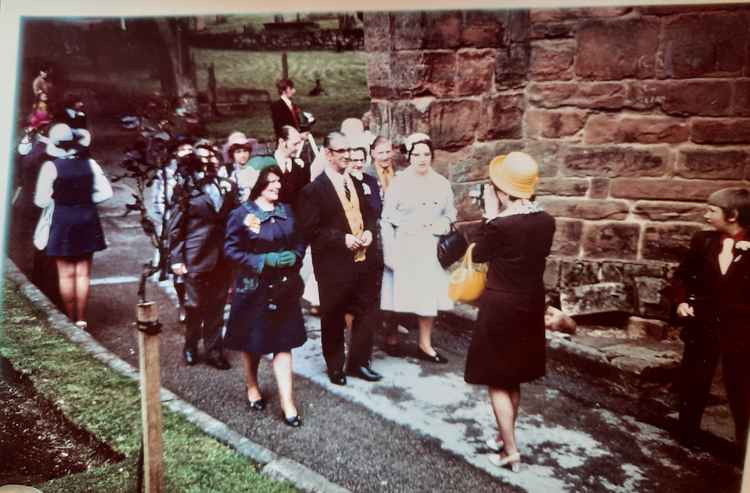 The wedding took place at St Nicholas Church
"I wanted to at least give it a shot and track down someone in the photos or a relative, I'm sure they'd mean a lot to someone. I didn't have much to go on, apart from a printed date on the back.
"Through people sharing, it must have been spotted by someone who recognised it and sent it to a Kenilworth Facebook page, and I was informed it was St. Nicholas Church, Kenilworth.
"So I'm very grateful the people who shared the post or took the time to really look at the minor details of the building and grounds and eventually confirm where it was."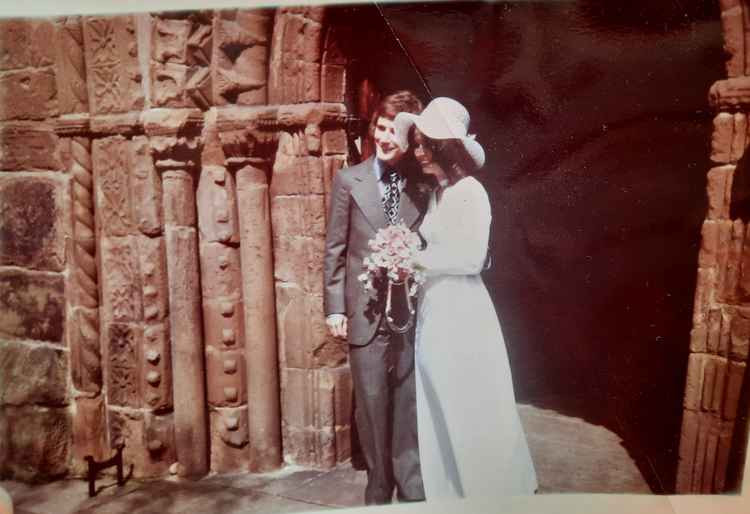 The photographs are dated 14 June 1973
So far, there has only been a happy ending for the dresser itself, which has now received a much-needed lick of paint.
"The dresser has had quite the colourful makeover now, and I actually ended up finding the perfect place for it in my own home and decided to keep it for myself. Not very profitable I know, but I still see it as a great investment as I love it in my home."
Do you think you think you know anybody in these photos? Then please contact our editor at [email protected] so we can try to reunite these images with their owner.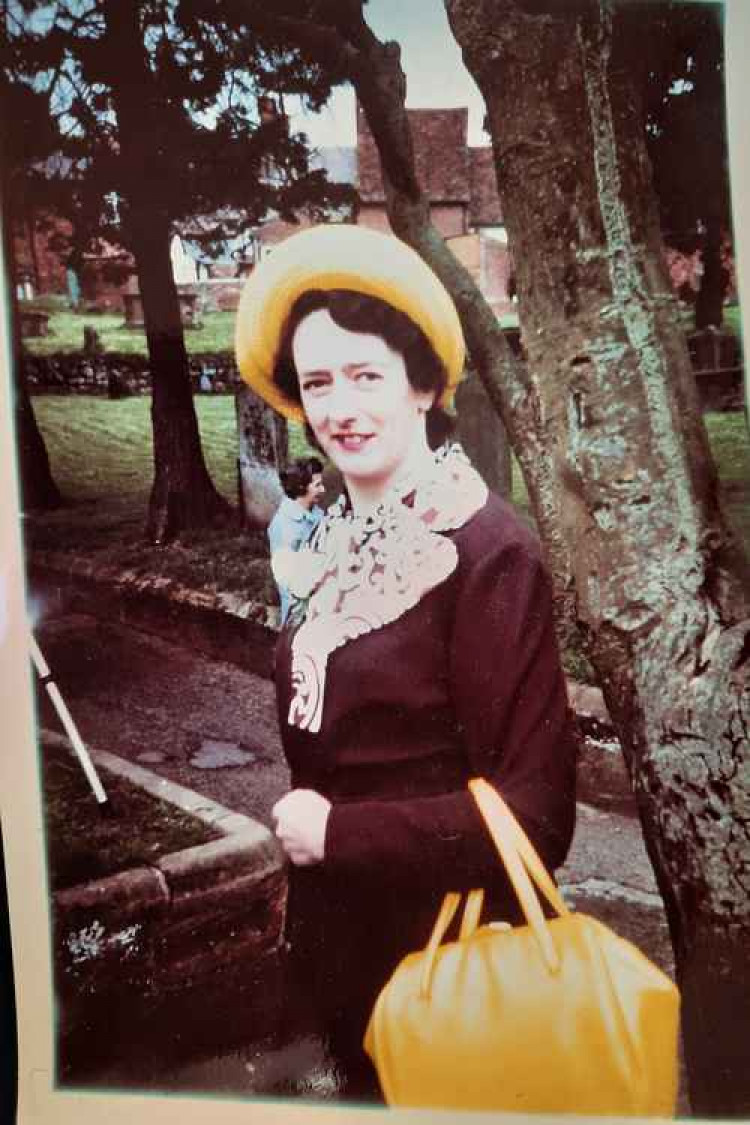 The photographs have stayed with the dresser between multiple owners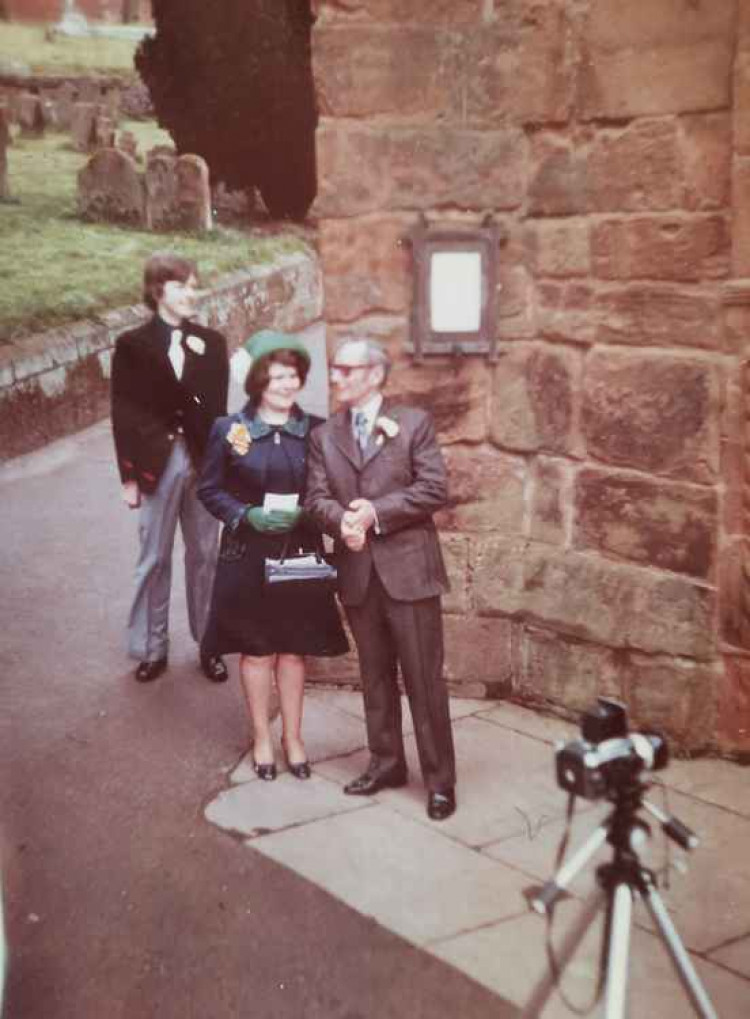 Social media has helped track the location down