Application to build 34 hectare solar farm along A46 withdrawn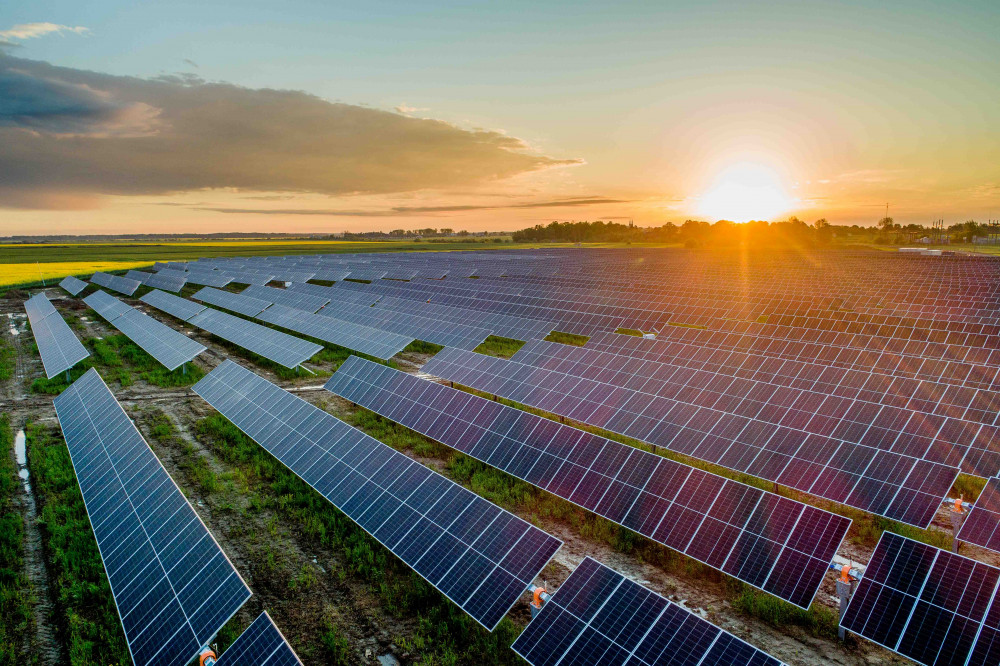 Namene Solar said the farm could power up to 7,500 homes with renewable energy every year
Plans to build a solar farm the size of 50 football pitches along the A46 near Sherbourne have been withdrawn by the developer.
Namene Solar put the scheme forward to Warwick District Council in June saying that the 25MW farm would produce enough renewable energy to power over 7,500 homes each year.
The scheme would have seen four fields on the west side of the dual carriageway just before the Longbridge roundabout dedicated to generating electricity.
Battery storage units, nearly 3km of internal roads, security fencing and 41 CCTV cameras would also have been put in place on the 33.6 hectare green belt site.
But the district council has asked Namene Solar to conduct a number of surveys before the application can be considered, so the company has withdrawn the application as the additional work was set to take longer than the three month consideration period
The farm would have been in place for 40 years, having taken six months to construct.
The planning application said: "There is a clear need to ensure long-term security of supply as non-renewable sources diminish, through the development of a diverse energy generation systems such as solar farms and battery storage to support international and nationally binding climate change targets."
Adding: "A development of this size is capable of generating enough renewable energy for the equivalent of circa 7,558 homes and would displace c. 26,773 tonnes of CO2 per annum, contributing to the UK's target of net zero carbon emissions by 2050."
The company also said it had engaged with local people, holding an exhibition of the plans last year.
Plans to build a 113 hectare solar farm in Honiley are also currently being considered by Warwick District Council.
Stratford District Council recently approved plans for a 96-acre solar farm despite claims it will "completely destroy ancient character" of Newbold Pacey.
(Header image by Aiseinau via wikimedia.commons)