Manor house where Shakespeare wrote As You Like It up for sale for £4.5m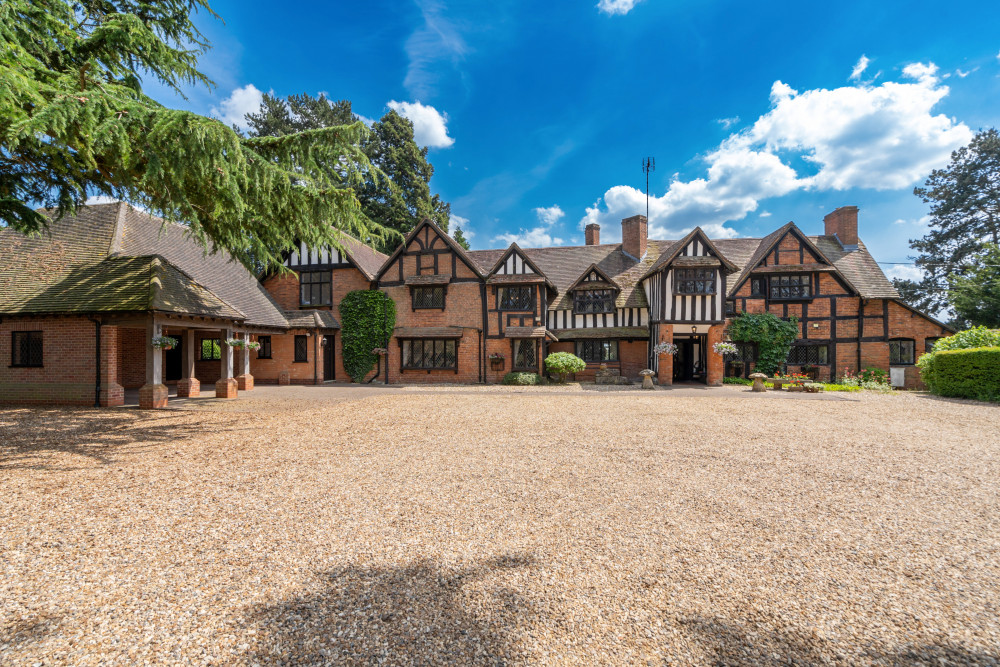 Grade-II listed Shakespeare House has been put on the market (image via SWNS)
Property-hunters are being given the chance to own a piece of English literary history after a 16th century manor house where Shakespeare wrote one of his plays went on the market - for £4.5 million.
Grade-II listed Shakespeare House, in the village of Rowington, was home to the Bard's relatives and is believed to be where he penned 'As You Like It'.
The timber framed Tudor period property was originally built for the playwriter's family and is set on a beautiful English country estate with 20 acres of grounds.
The 7,500 sq ft, main hall comes with seven bedrooms and four bathrooms while the estate also boasts four separate cottages, as well as stables and paddocks.
Records show it was occupied by Thomas and Isabelle Shakespeare in the late 1600s and "1682 TS IS" is engraved into one of the front gables.
Local legend also has it that William Shakespeare wrote the comedy play 'As You Like It' in a small room on the first floor.
In 2019, a ring was found in the field next to the hall bearing the inscription "Truth Betrays Not" which appears to date from around the time period.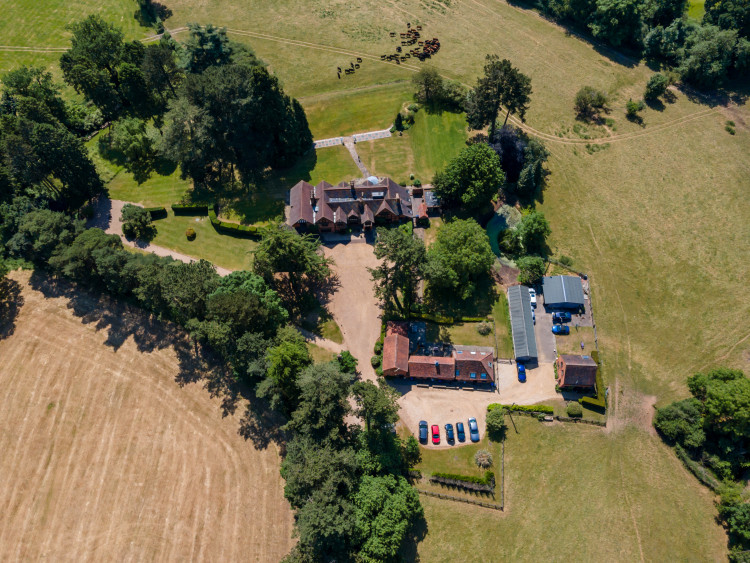 Records show it was occupied by Thomas and Isabelle Shakespeare in the late 1600s (image via SWNS)
Retired postlady Sue Kilvert made the discovery and it was reported at the time the gold posy ring may have belonged to Shakespeare himself.
The sprawling manor house is now being sold for the first time in over three decades and comes with the hefty price tag of more than £4.5 million.
Estate agents DM & Co. Homes, which is handling the sale, say the home is in one of the most sought-after parts of Warwickshire.
Kathy Griffiths, head of premium at DM & Co. Homes, said: "The house today is a Grade II listed building and has remained in private hands since its construction.
"The accommodation comprises seven bedrooms and six bathrooms in the main house, with kitchen, reception rooms, gorgeous drawing room and dining room on the ground floor displaying period splendour at its very best.
"But not only will the new owner be the proud owner of Shakespeare Hall, the estate also comes with four cottages and stables, with plenty of paddocks for horses or livestock."
The agents say for £4.5 million you get a home of 'historical significance' which could be perfect as a wedding venue or a boutique hotel for wealthy world travellers who want a unique Shakespearian experience while visiting the nearby RSC in Stratford.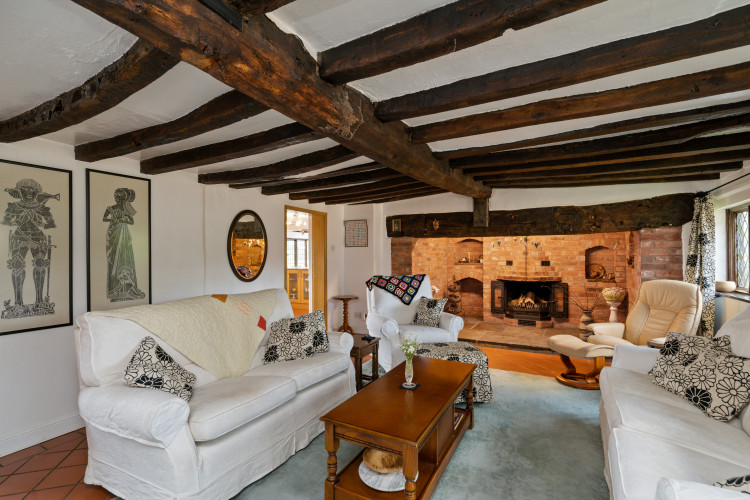 The sprawling manor house is now being sold for the first time in over three decades (image via SWNS)
Kathy said: "This is clearly a significant historical building as you can see from a brief viewing and it contains features such as myriad examples of stain glass in the windows that point to its legacy."
The property listing on Rightmove says the detached home boasts examples of "rich history and exceptional craftsmanship" filled with "drama and theatre."
It adds: "This exquisite property, originally built for relatives of the renowned playwright William Shakespeare, offers a truly extraordinary living experience.
"Prepare to be captivated by the charm and elegance of this historic residence.
"The options and potential for this property are immense, whether it be a fabulous boutique hotel, wedding venue, yoga retreat or simply staying a private home as it has remained over the centuries."
Shakespeare is believed to have written As You Like It around 1599 and it was first published in the First Folio in 1623.
The play has been adapted for radio, film, and musical theatre with the likes of Laurence Olivier, Helen Mirren, Brian Blessed, Vanessa Redgrave and Katharine Hepburn starring on both screen and stage.
Estate agents DM & Co. Homes, which is handling the sale, say the home is in one of the most sought-after parts of Warwickshire (image via SWNS)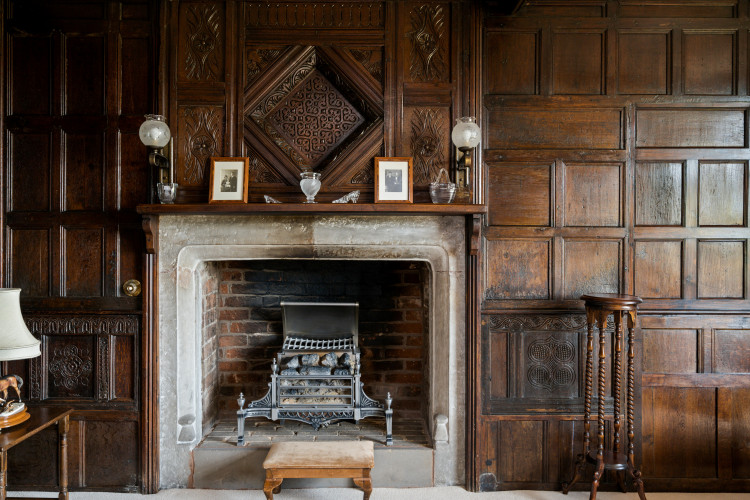 Shakespeare is believed to have written As You Like It around 1599 and it was first published in the First Folio in 1623 (image via SWNS)