Kenilworth's May Day Races to return for 2022 in support of The Myton Hospices
---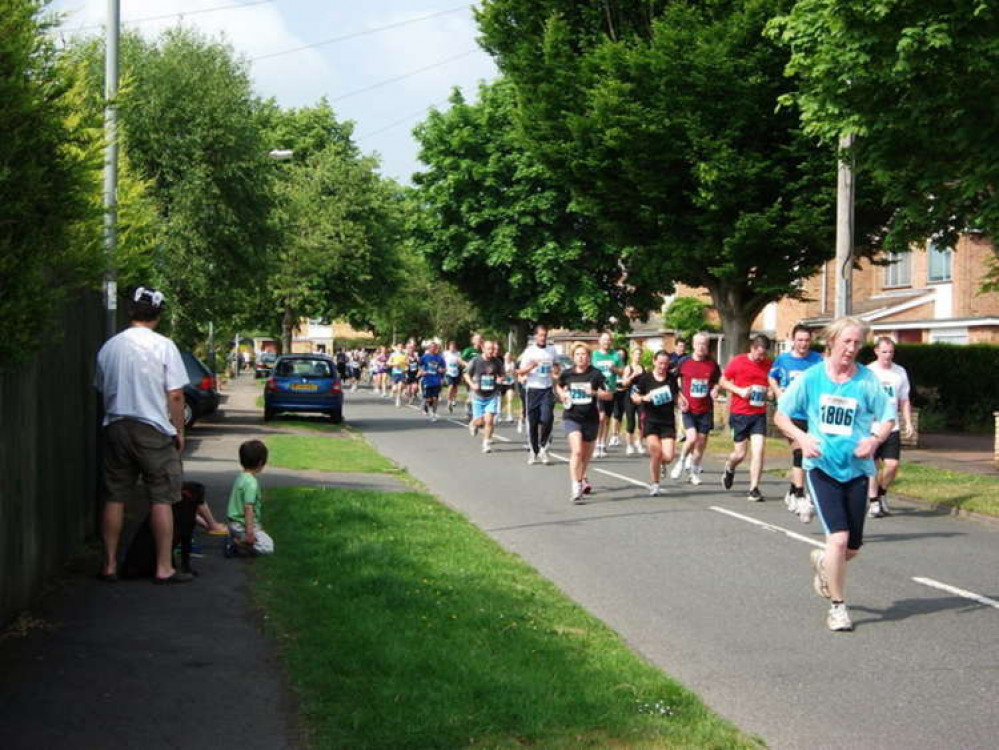 The May Day Races will return to Kenilworth this year following a two-year hiatus
Kenilworth's May Day Races return on May 1 this year in Abbey Fields after a two-year hiatus due to Covid-19.
This community-focussed running event aims to be affordable and encourage all ages to run across a range of events.
Organised by Kenilworth Runners, the mornings fixtures consist of a 10k race for over 17s, a 10k relay for teams of three over 11s, a family mile fun run for all ages and a schools race.
The schools race will see teams of year 5 and 6 students from local schools compete over a mile to take the trophy home to their school.
New for this year are sustainably-sourced wooden medals that will be awarded to all finishers.
The medals are UK manufactured compared to most race medals which are shipped from China reducing the carbon footprint of the event.
Additionally, water cups used in the event will be plastic free, instead using a compostable seaweed-based alternative.
This year Kenilworth Runners welcomes The Myton Hospices as its charity partner for the race.
Myton offers care and support for people living with a terminal illness, and their families, in their three hospices in Coventry, Rugby and Warwick, and have the only Inpatient Units in Coventry and Warwickshire.
Myton has been given a number of free entries to the races for fundraisers who wish to take part and pledge to fundraise for Myton.
Last year, despite the challenges of Covid-19, Myton still supported 1,400 people and their families, in their hospices, via their patient and family support services, and in the community through Myton at Home.
The team from Myton and their mascot will be joining on race day to promote their charity and support the runners who are raising money for the hospice.
If you are interested in running the event and raising money for Myton Hospice please click here.
For general entries and other information about the event please follow this link to the May Day 10k website.
(Image by John Brightley via geograph.org.uk)