New padel courts now officially open at Kenilworth Tennis Squash and Croquet Club
---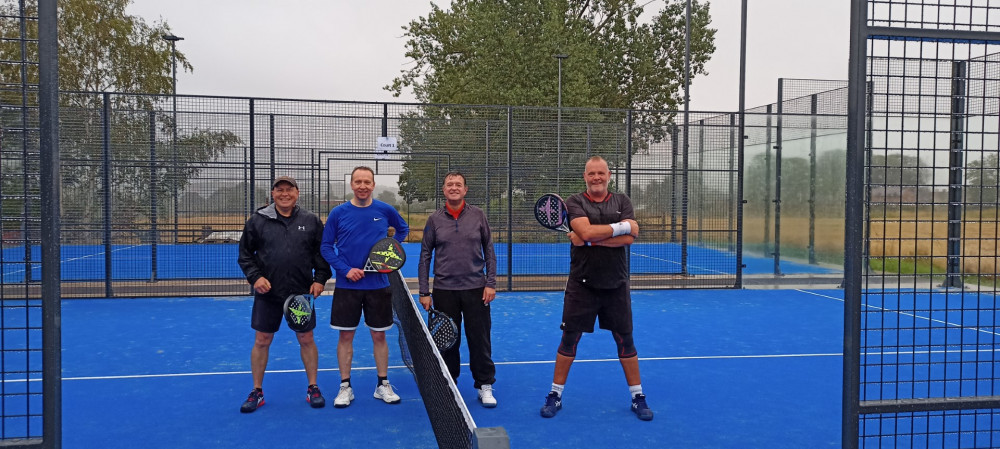 Work on the new padel courts began in January (image via KTSCC)
Kenilworth Tennis Squash and Croquet Club (KTSCC) is "thrilled" to announce a "remarkable milestone" with the opening of two brand-new padel courts.
The eagerly awaited facility has been met with much enthusiasm from club members and the local community who were able to use the courts at an open day on August 5.
To mark the beginning of the construction in January, the Crackley Lane club held a ground-breaking ceremony where Sir Jeremy Wright and then Mayor of Kenilworth Cllr Sam Louden-Cooke met with members to mark the development.
And now with works complete and the courts now fully operational, KTSCC is now the only club in Warwickshire that can currently offer padel.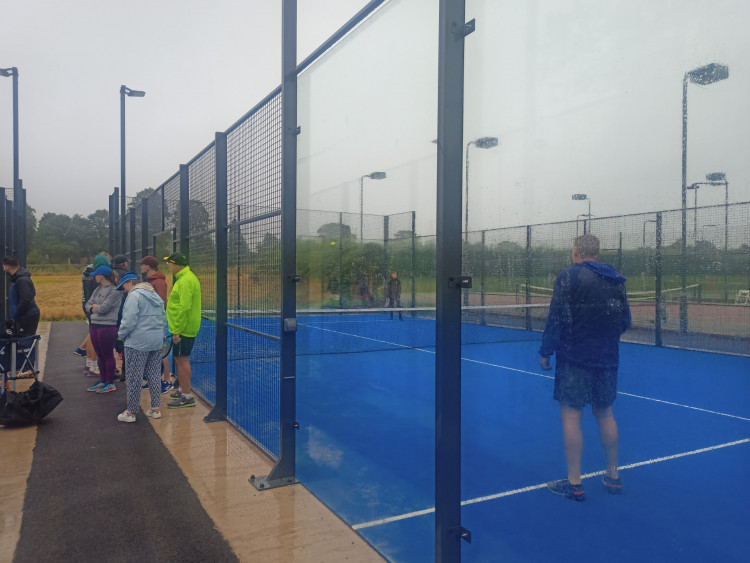 KTSCC is the only club in Warwickshire to offer padel (Image via KTSCC)
"The open day proved to be very well attended, despite the weathers' best efforts to dampen the enthusiasm of the people attending," a club spokesperson said.
"All equipment was provided by the club. We actually had a queue of eager participants!
"Most of the people who attended the event had never played this sport before and were clearly very keen to get on court and have a go.
"The feedback from the day was very positive and the introduction of pay and play for this sport was equally positive."
Padel tennis, a rapidly growing racquet sport with roots in Mexico, combines elements of tennis and squash, creating a unique and dynamic game that is accessible to players of all ages and abilities.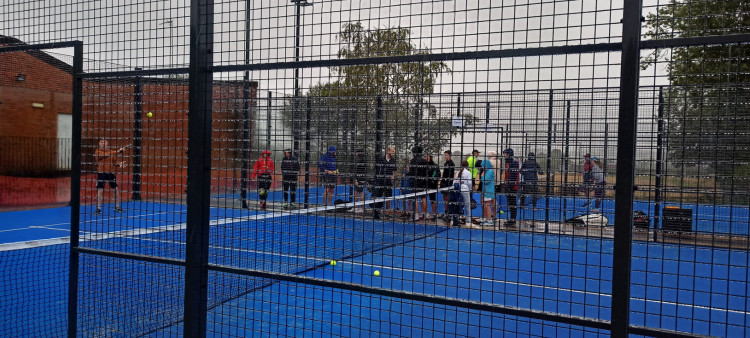 KTSCC held an open day to celebrate the opening of the courts (image via KTSCC)