Thunderstorm and torrential downpour warning issued for Kenilworth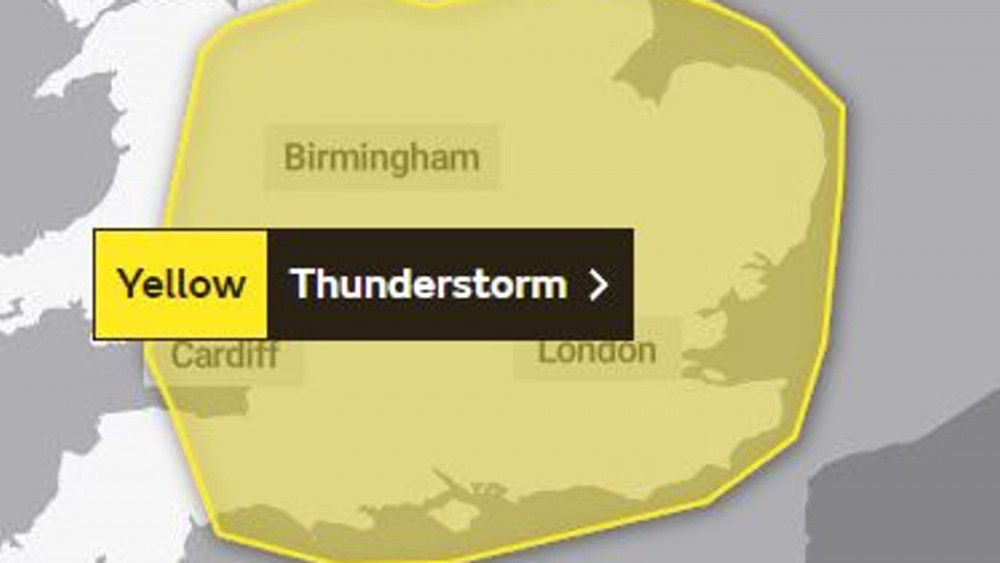 Met Office says there is a small chance that Warwickshire households and villages could be flooded quickly (Image via Met Office)
A yellow weather warning of thunderstorms and torrential downpours has been issued for Kenilworth and much of southern England.
The Met Office said there is a small chance that homes and businesses could be flooded quickly.
And it warned motorists that spray and sudden flooding could lead to difficult driving conditions and some road closures.
The warning is in place from 10am this morning until midnight.
Meteorologists have warned that thunderstorms are likely particularly in the afternoon and early evening with up to 40mm of rain falling in the space of an hour where they occur.
"These torrential downpours may be accompanied by frequent lightning, whilst gusty winds and hail may also affect a few places," a Met Office statement said.
"The exact location of the thunderstorms will be hard to pinpoint, so the warning area will be kept under review and updated if necessary."
In Kenilworth today temperatures are expected to reach 25C