Staff and students clash during protest at University of Warwick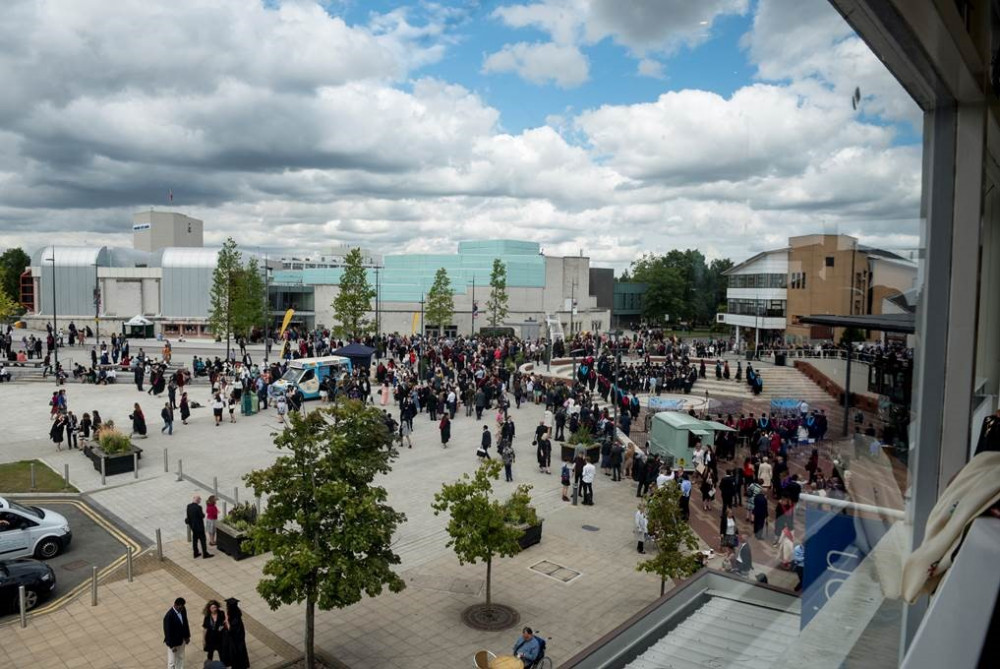 The University of Warwick said it was disappointed students had called for the Friends of Roots UK talk to be cancelled (image via University of Warwick)
Students and security staff clashed during a protest at the University of Warwick this week - with each making allegations of assault against the other.
Members of the Warwick Action for Palestine group held a demonstration on campus on Tuesday (November 22) as the group Friends of Roots UK held a talk for students and staff.
The university said the talk discussed "the themes of peace and reconciliation" in the Middle East, which was "thought provoking, interesting and timely".
Warwick Action for Palestine had called for the 'Two Truths in One Land: The Road to Reconciliation' event to be cancelled.
And following an organised protest outside the university's Scarman building - where the group incorrectly believed the event to be held - both staff and demonstrators have made accusations of assault as protesters were prevented from entering the building.
Taking to Twitter Warwick Action for Palestine alleged security staff "assaulted them" in an act of "blatant aggression".
Images circulated online show protestors with blood on their hands which they claim was a result of clashes with security staff.
However, the university says it "respected their right to peaceful protest" and said the community safety team went to "ensure the protest could go ahead safely and without harming anyone".
"Unfortunately, a small minority of protestors allegedly assaulted a number of members of staff as they attempted to force their way into the conference centre to disrupt the discussion, which they mistakenly believed was happening at the venue," a spokesperson said.
"We are aware that the SU has expressed concern about injuries to students. We have received no reports of any complaints from anyone in our community who were part of the protest – but will investigate if we do so.
"Aggressive, violent and dangerous behaviour is totally unacceptable and has no place here at Warwick. Under our existing health and safety process we will thoroughly investigate the incident and we will engage with the SU throughout."
Following the incident, the Student Union released another statement calling on action from the university.
"We are very concerned to hear that students were injured during the protest," it said.
"Warwick SU will always support students' legal right to protest.
"We do not condone violence of any form and call upon the university to launch an investigation into the incident and release a public report on its conclusion."