Owner says Kenilworth council is 'clutching at straws' in attempts to close her bar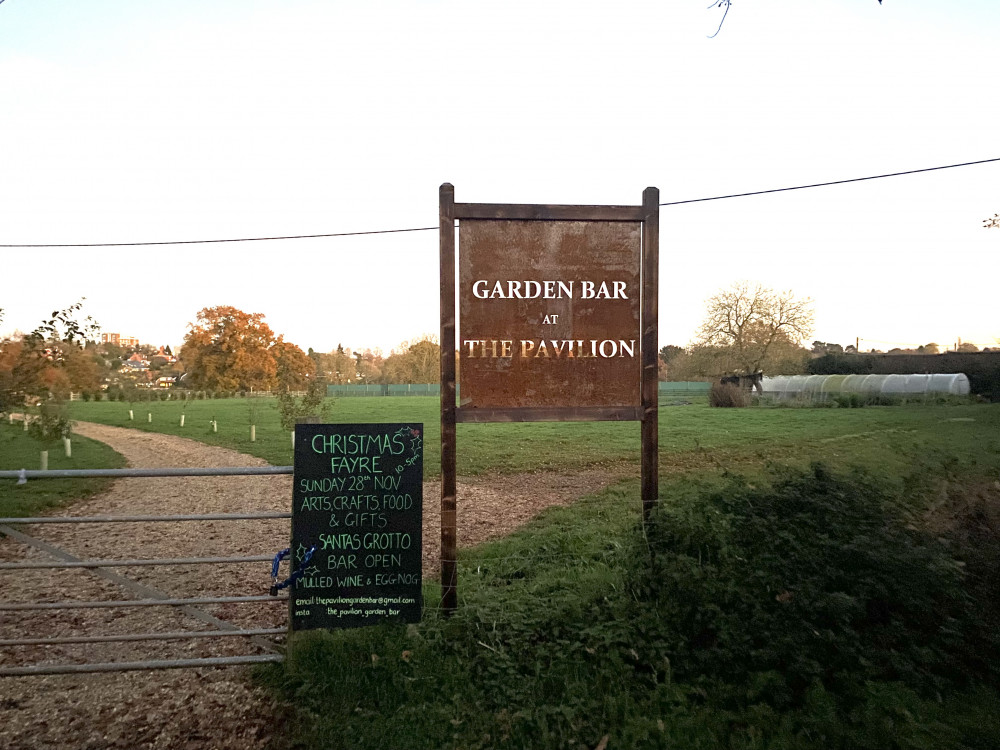 Gabrielle Parry of The Garden Bar at The Pavilion said she is 'baffled' as to why Kenilworth Town Council is putting up such resistance to her events
A local bar owner has accused the town council of 'clutching at straws' as it attempts to stop her running community events.
Councillors announced that they had started a legal battle to halt popular day-time events at the Garden Bar at the Pavilion.
But owner Gabrielle Parry said she could not understand why the council was going to such lengths to fight her.
"I am absolutely bewildered by it, maybe it is more personal than anything else, but I don't understand," she said.
"I just think they are clutching at straws to be honest.
"What saddens me most is that the council wont interact with myself, they haven't been in touch with me, they haven't even spoken to me about any of their concerns or anything we can do to work together.
"We have spoken to Warwick District Council and said that we would happily have a meeting with them but nobody has come back to me."
Community Support
A petition to save the bar has now reached over 1,000 signatures as the ongoing saga with the town council continues.
And whilst Gabrielle said the backlash from some local residents had put her "in a really dark place" at the end of last year, she said the support from the community kept her wanting to host events.
"If it wasn't for all the lovely people, their lovely comments and their enthusiasm to keep it all going, I would have given up by now," she added.
"But like I say, I have a young family, and there is nothing for these families to do in Kenilworth in a safe environment.
"And people love the Pavilions because their children are out in the open, its clean, its outside and their children are in the fresh air. It is great for young families and they appreciate that.
"The amount of people who have stopped me in the street and said 'don't give up, keep going' has been really good."
The Pavilions has hosted one event so far in 2022, with fortnightly dates planned from the end of May.
District and Town Councils
Whilst Gabrielle said the town council had shown no interest in listening to her she did praise the support of the district council.
She said: "Warwick District Council have been absolutely fantastic.
"We work really closely with licensing and environmental health to make sure that we adhere to sound levels and the licensing laws and they are so good, they help us, make sure everything is correct, they come and visit.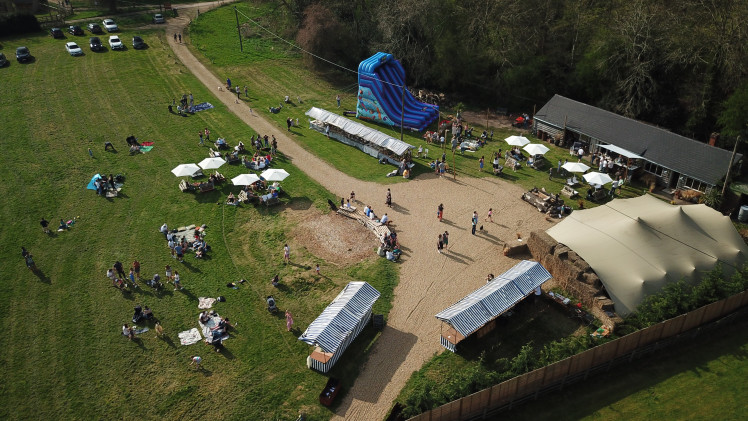 The Pavilions last held a community event over the Easter weekend (Image supplied)
"WDC have been fantastic and really supportive."
And she said it was a vocal minority of neighbours who were influencing KTC's decisions, stating that one neighbour in particular had said they would fight any development or use of the land, regardless of what it was used for.
"That is exactly what has happened, they don't want anything to happen, it is just a typical NIMBY attitude.
"It is very difficult because it is such excessive behaviour on something that isn't a bad thing. I just don't understand it – I am baffled by it."