Kenilworth's first online Eco Fayre receives great reception, and remains available for the rest of October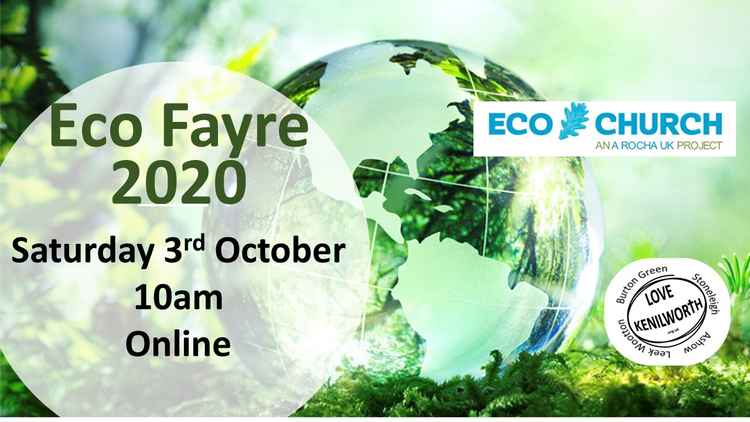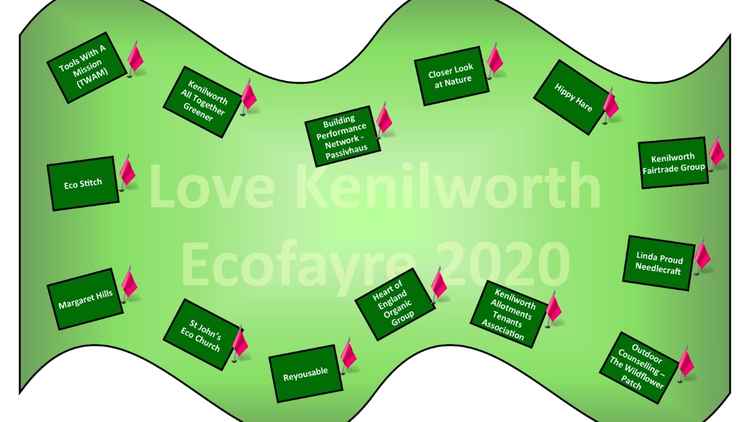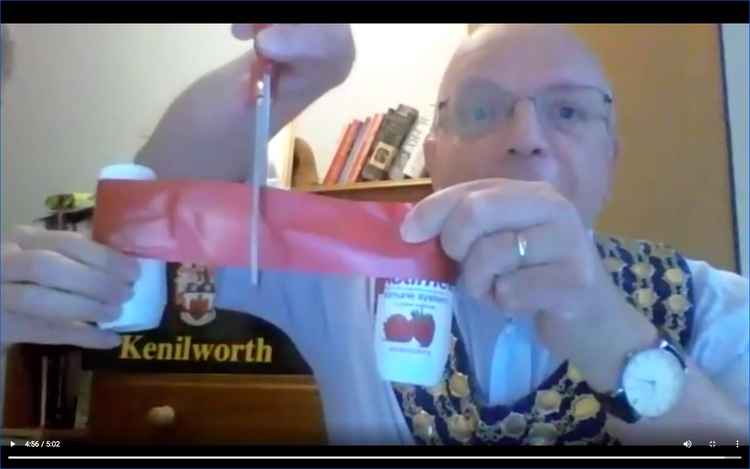 Kenilworth Eco Fayre 2020 was officially opened this weekend. Despite the circumstances, organisers have been praised for their "great work" in putting on such an inspiring event, which remains accessible to the community for the rest of the month.
The second Kenilworth Eco Fayre had to be held online this year, as a physical event was not possible for obvious reasons.
The fayre, which last year was held at St John's Church, was hosted by the Churches Together in Kenilworth and District Eco Church Group.
Instead of congregating in person, members of the community as well as local organisations were able to meet online to share information about sustainability in Kenilworth, all from the comfort of their own home.
Held on Zoom and broadcast live on Youtube, the Mayor Cllr Richard Dickson cut a ribbon to open the days' event, saying "it is a real privilege to be here today, I want to say a huge well done to all the organisers."
"Being anywhere in 2020 is not easy, but Covid-19 is not the only challenge that we face, I am delighted that we can spend some time today learning about what is going on in Kenilworth to care for our environment."
Viewers were then able to hear talks from Cllr Alison Firth on the group Plastic Free Kenilworth, from Cllr Andrew Milton on making Kenilworth Cycling-friendly, as well as on the Kenilworth Climate Action Road Map Cllr John Dearing.
Following the talks, attendees were encouraged to go to the Kenilworth Ecofayre 2020 website, to view the online stalls that had been prearranged.
The 14 stalls range from the Kenilworth Fairtrade Group, to the Heart of England Organic group, and they remain available to members of the public still.
Recordings of the presentations and access to the stalls will be open until the end of October and so there is still plenty of time to take part. Please follow this link to view them.
Despite the challenges of setting up the event, one visitor said "great to see this being held despite the circumstances. Inspiring talks, there are lots of small changes we can all make to our lives that combined will have a big impact. Great work!"
Mayor Richard Dickson added "hats off to the organisers and participants for being so creative in organising this event online.
"There were some inspiring talks and some great stalls showing what is going on in Kenilworth to promote the town as eco-friendly."