Kenilworth tyre fitter's expansion approved despite neighbours' concerns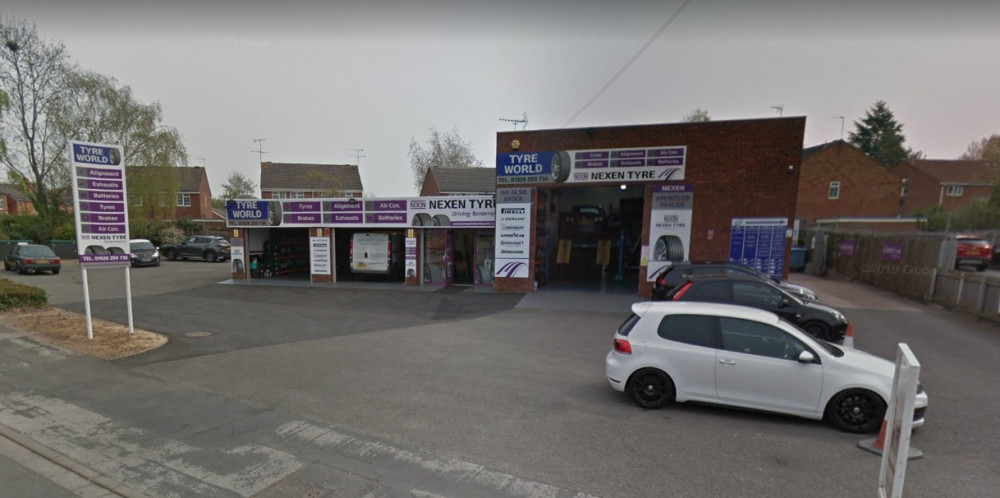 Neighbours had objected to Tyre World's expansion saying it would create more noise for them (image via google.maps)
Local residents have lost their battle to prevent a Kenilworth tyre fitter from building a new workshop.
Neighbours had objected to a major extension for Tyre World on Farmer Ward Road, saying they are already disturbed by noise from the business.
Residents on Wincote Close, which neighbours the workshop, said they were "extremely concerned" about the loss of their privacy as well as increased noise.
One objection to the scheme, from Jill Rogers, said: "Although I understand the possible need to expand this business in today's troubled climate it would unfortunately, for all our surrounding properties, only add even more noise and disturbance and further loss of light to our gardens."
She added: "I am all for progress but simply this business is quite literally a garden fence away from our properties with little privacy already.
"Having had to grow huge bushes and try to conceal the already oppressive brick building, less and less light is coming into our gardens already therefore I would have to object to this application."
While planners at Warwick District Council said the scheme would not "result in unacceptable harm" to the amenity of nearby homes, they have placed some conditions on the amount of noise that can be made on site.
"The level of noise emanating from the building will be confined to levels which would not cause unacceptable disturbance to the detriment of the amenities of the occupiers of nearby properties," a council report said.
Kenilworth Town Council, which did not object to the application, also asked its district colleagues to ensure the project took neighbour's views on board.
"Whilst having no reason to object, members asked officer's to assess and consider the amenity of the area for the neighbours particularly with the long history of residents' complaints about noise and nuisance and involvement of Environmental Health enforcement," a comment from the town council said.
Despite the array of concerns about the development, there were three supportive comments for the application.
Mr Bryan Fountaine said: "There are no intrusive noises coming from that site.
"The adjacent church's congregational singing would be more obvious on a quiet Sunday morning.
"The objections are pure fiction or irrelevant.
"We need to support business people and industry as it is in the best interests of everyone.
"I heartily endorse his proposed expansion and offer him every good wish for the future."