Forty minutes or 47 seconds – how long are you waiting on the phone to sort your parking permit?
By Andy Mitchell - Local Democracy Reporter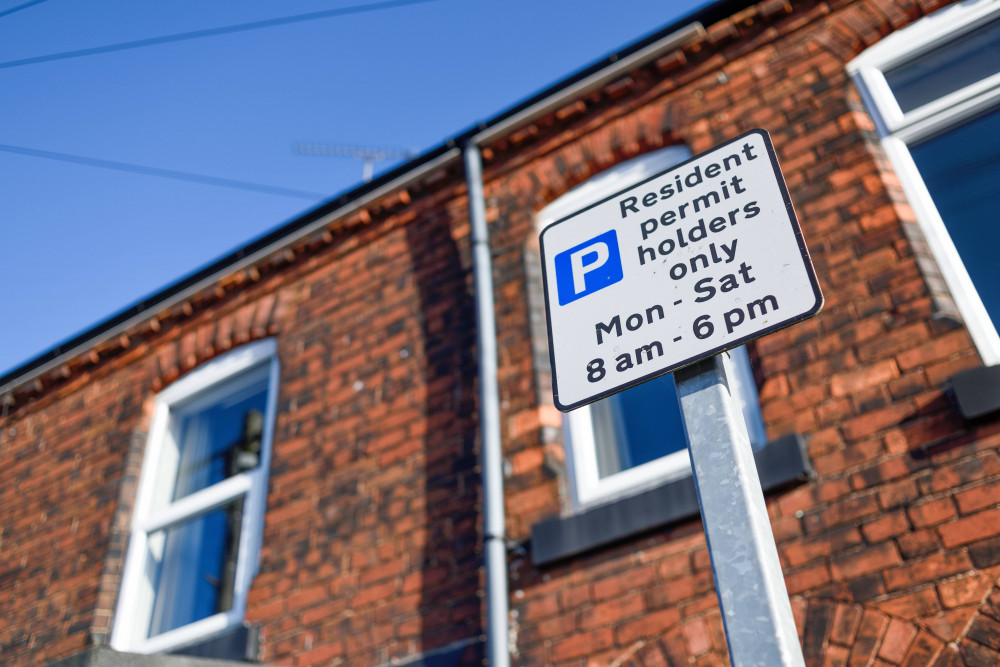 Warwickshire's parking permits went online at the end of July (image via Warwickshire County Council)
Forty minutes or 47 seconds – how long are Warwickshire residents left hanging on the telephone to sort out digital parking permits?
The question was raised at this week's meeting for all Warwickshire county councillors with the new paperless provision a hot topic throughout.
It permeated the debate over a motion on the digitally excluded with a question from Cllr Sarah Feeney, deputy leader of the Labour group, highlighting the type of complaints that had been articulated by other councillors earlier on.
Permits are issued to eligible people in areas of the county where parking is controlled.
The county council confirmed earlier this year that a new automated system would kick in from July 24, replacing paper permits as and when the current ones expire.
The initial decision was taken back in October 2020 but an online system from third-party provider Imperial, which worked with the council on parking permits since 2014, failed to distinguish between eligible and non-eligible applicants for permits.
That pushed back a June 2022 rollout date with a new system called Permit Apply from NSL (Marstons), the company that holds the council's civil parking enforcement contract, coming forward in December 2022.
Cllr Feeney asked: "Could you give us an update on how long residents are waiting on the call line for the residents' parking scheme?
"We have reports of numerous residents waiting for up to 40 minutes on the phone. They are also then being advised to go online when they do get through. What is the council doing to address these issues?"
Cllr Jan Matecki, the council's portfolio holder for transport and planning, insisted that last week's data from NSL – week commencing Monday, September 18 – showed current wait times to be just 47 seconds and that the average had been 73 seconds the previous week.
He added that the service averaged 50 calls per day last week compared with 68 per day throughout August.
"When you consider that with the number of passes increasing weekly, that is an incredible move forward," he said, before detailing ongoing improvement measures.
"A key feature introduced in August was callback, which enables individuals to request a call back from the service when an operator is free, removing the need for residents to remain on hold," he said.
"We continue to review and improve the wider service, including additional resources to be allocated to the phone line service in anticipation of increased call volumes to deal positively and proactively with problems being faced by residents.
"Revised postcards with a QR code and instructions of how to log on will be sent to all residents with a permit due for renewal in the next three months. Postcards are also being placed on windscreens that are displaying permits due for renewal. Enforcement officers are issuing warning notices to vehicles with newly expired permits rather than issuing a penalty charge notice."
He said that NSL had set up accounts on behalf of residents unable to access the internet and then noted "a development upgrade streamlining the visitor permit customer journey" that is being launched this week.
"Finally, we will continue to have weekly meetings with NSL, monitoring feedback and taking action as required," he concluded.