Fire at Kenilworth shops as thieves try to break into ATM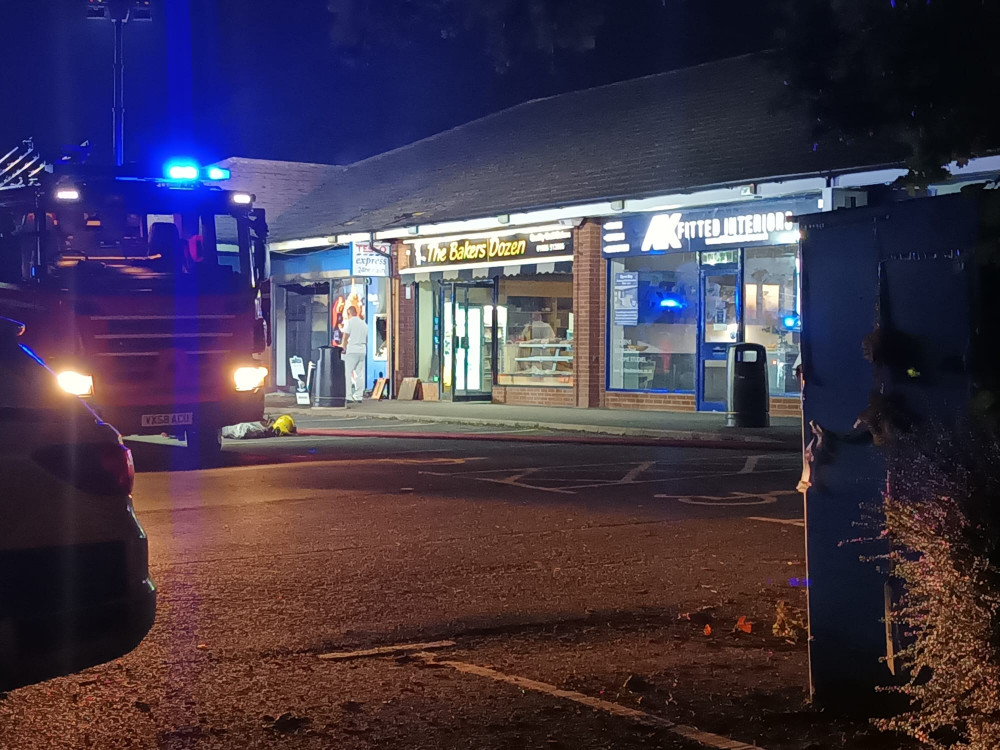 Emergency services were called to the fire in the early hours of the morning (image via Alison Insley)
Emergency services were called to a fire at a Kenilworth ATM this morning (September 30), which police say they are treating as arson.
At around 3.30am thieves were breaking into Tesco on Leyes Lane when the were challenged by members of public who were then threatened.
Once inside the premises, the offenders tried to access the cash machine.
Having failed to take any cash, a fire was then started inside the building before the thieves sped off in an as yet unidentified vehicle.
The fire has caused extensive damage to the Tesco shop, just weeks after it reopened following a major refurbishment.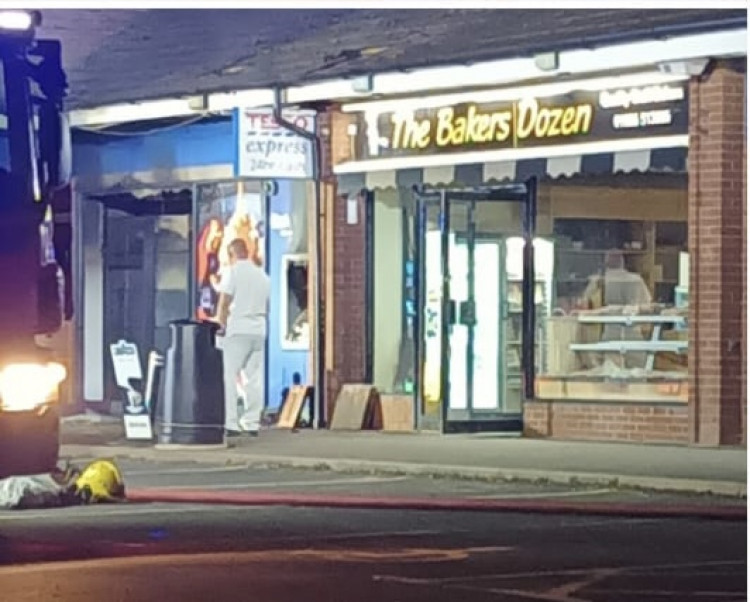 Police arrived at the scene within seven minutes of a 999 call. Fire and ambulance crews were also called to the scene.
An update from Kenilworth and Warwick Rural Police said the incident is being treated as aggravated burglary and arson.
"If you think you may have seen or heard anything, have any CCTV or dashcam footage or information then please call Warwickshire Police on 101 or alternatively you can call Crimestoppers anonymously on 0800 555 111," a force statement said.
Tesco and The Bakers Dozen are expected to remain closed today.
A Tesco spokesperson said: "Our Kenilworth Leyes Lane Express is closed following a fire overnight.
"We're sorry for any inconvenience this will cause for our customers and we'll be working to re-open the store as soon as possible."