Environmental Health objects to Wetherspoon's pub licence with council set to discuss application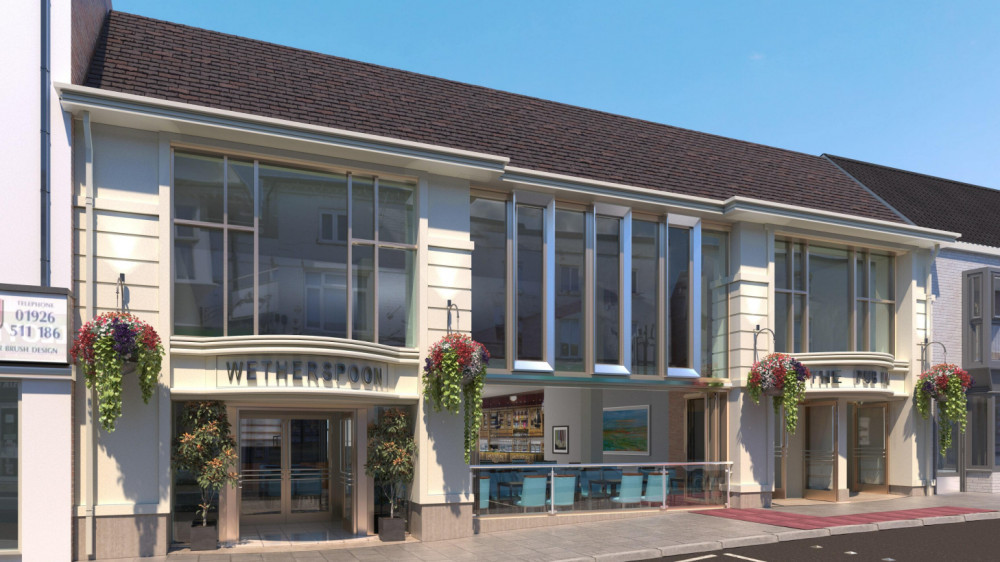 Wetherspoon has also submitted a second planning application for its new pub at The Square (image via planning application)
Environmental Health has objected to Wetherspoon's alcohol licence application for a new pub in Kenilworth.
The pub giant has put forward plans to open a new venue in the former Poundland unit at The Square, with a separate planning application also submitted to Warwick District Council.
But Environmental Health - which has also objected to the planning application - has said the pub could have a negative impact on residents living nearby.
"Environmental Health objected to that planning application submitted by Wetherspoons because insufficient information was provided to allow appraisal of potential nuisance to neighbours arising from operation of the premises," the objection said.
"The same lack of detailed information hinders appraisal of the licence application.
"There are flats above the adjoining premises on both sides, across the road and residences to the rear.
"With the information that is available on the licence application, we foresee potential nuisance to neighbours."
Wetherspoon, which announced plans to convert the former shop into a pub in July, said it will create 26 local jobs at the venue.
The licence application states that, if approved, alcohol sales would be permitted from 8am to 11pm, Sunday to Thursday and from 8am to midnight on Fridays and Saturdays.
Extended sales hours would be permitted on bank holidays as well as Christmas Eve and New Years Eve.
Wetherspoon has also applied to have opening hours of 7am to 11.30pm Sunday to Thursday and until 0.30am on Fridays and Saturdays - again with later closing allowed on bank holidays and Christmas Eve and New Years Eve.
And with the public given the chance to comment on the plans, just one other objection was made.
"This premise is not, in my view, a building that has been designed for catering and entertainment of which there are already an abundance within the town centre," wrote Mr Neil Goodwin.
"The two-floored building structure and materials provide a large building with the potential to create volume similar to a music speaker system.
"This effect will only be amplified and travel even further if the noise and music is allowed on the upper floors of the building."
WDC's licensing and regulatory panel will discuss the application on Wednesday (November 9).
Read More: