Developer submits application for 220 new Kenilworth homes before public consultation closes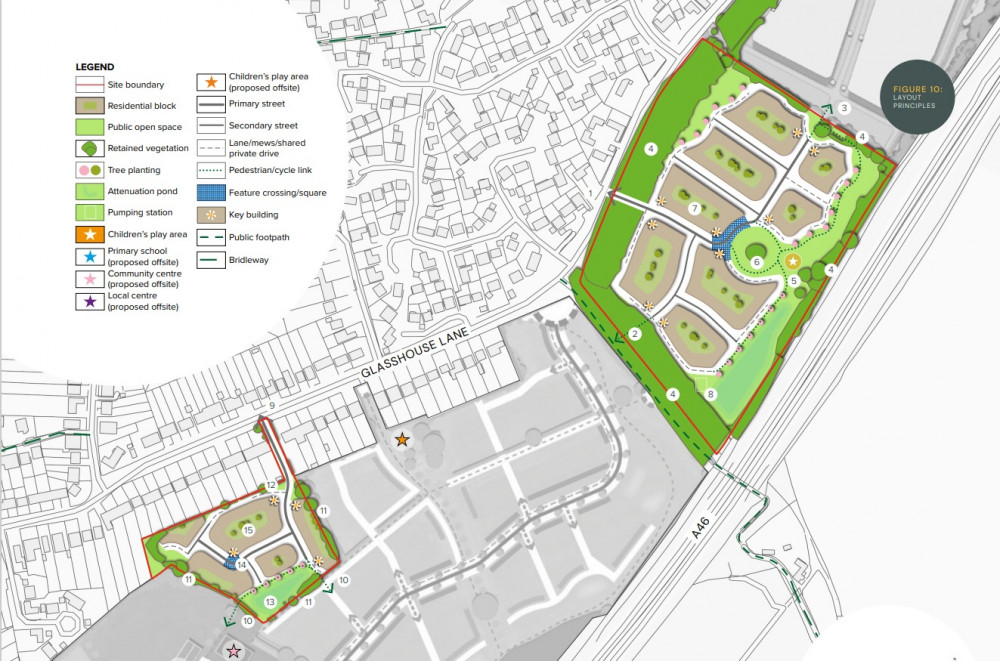 Bloor Homes has applied for outline planning permission to build 220 homes on Glasshouse Lane (image via planning application)
Plans to build 220 houses on Kenilworth Rugby Club's Glasshouse Lane ground have been submitted to the district council.
Developer Bloor Homes had already begun consulting residents about the scheme, but actually put forward the scheme before it finished asking locals their opinion.
If approved, the development will see 170 houses built on the 'Cowpatch' site, with the remaining 50 to be built where the current clubhouse sits.
Bloor - which has already built a new estate on Common Lane - sent leaflets to 841 local homes in January, giving them until February 6 to feedback on the plans.
The leaflet said: "Prior to submitting the application, Bloor Homes wants to ensure that the local community has been given an opportunity to view the masterplan and provide feedback.
"All feedback received will help to uniform the final plans to be submitted to the council."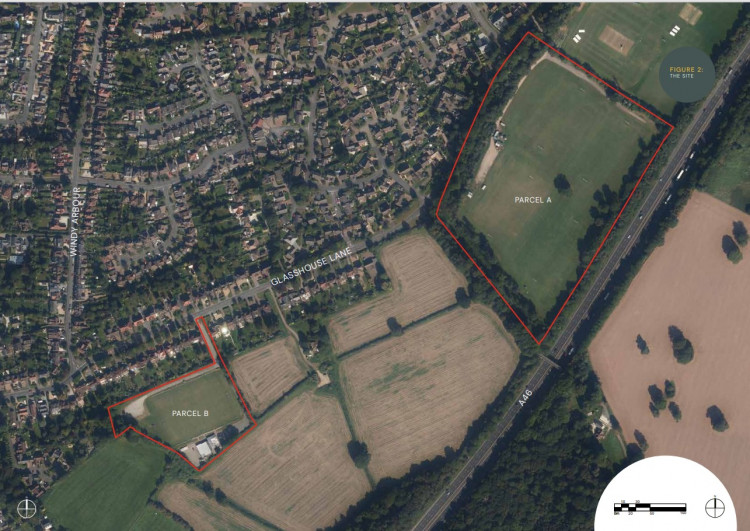 The proposed development stretches over two parcels of land on Glasshouse Lane (image via planning application)
Despite this, the application was actually received by Warwick District Council on February 3, complete with plans drawn up in January.
It later added a summary of residents' comments to the application.
Plans show that 3.9 hectares of public space would be included in the new estates, including cycleways, a play area and more tree planting.
A new junction with Glasshouse Lane would need to be made for the larger part of the development, while the current access to the rugby club would be upgraded.
The project will eventually see Kenilworth Rugby Club relocate to Warwick Road.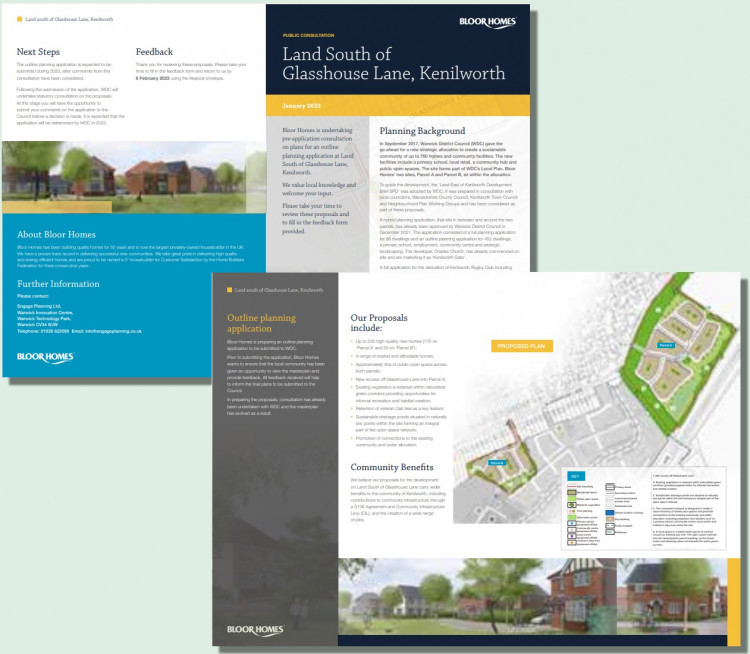 Bloor Homes gave residents until February 6 to comment on the plans - but submitted them before the deadline (image via planning application)
The application has been submitted following confirmation that the necessary rights over Network Rail land will revert to the rugby club following the acquisition of the new site off Warwick Road.
Bloor, which was nominated as the preferred partner by the club in October 2021, is providing upfront funding to complete the necessary agreements with Network Rail.
Kenilworth Nub News has contacted Bloor Homes for comment.
See the application here.