Community art projects to cover graffiti on hoardings at Castle Farm demolition site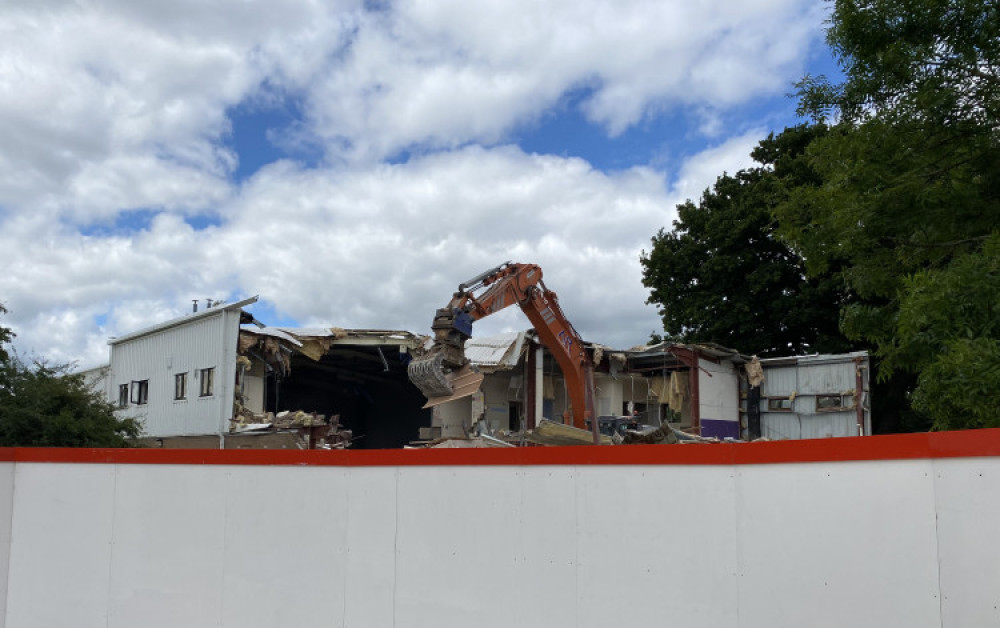 Some of the hoardings around the former Castle Farm Recreation Centre have had graffiti sprayed on them (image by James Smith)
The hoardings around the demolition site at Castle Farm are set to be used for community art projects, the town council has heard.
During an update on Kenilworth's two new leisure projects at last week's Kenilworth Town Council meeting, Cllr Andrew Milton said the barriers were beginning to have graffiti drawn on them.
But he told councillors that plans were already in place to spruce up the white hoardings.
"Just to give members a quick update on the hoardings at Castle Farm which are becoming tagged - I think that is the correct phrase," he said.
"The developer there, Kier, have given us permission to use those for community art projects so we are in the process of sorting out a few potential partners there.
"So that will be a cheery addition to cheer up some rather stark hoardings."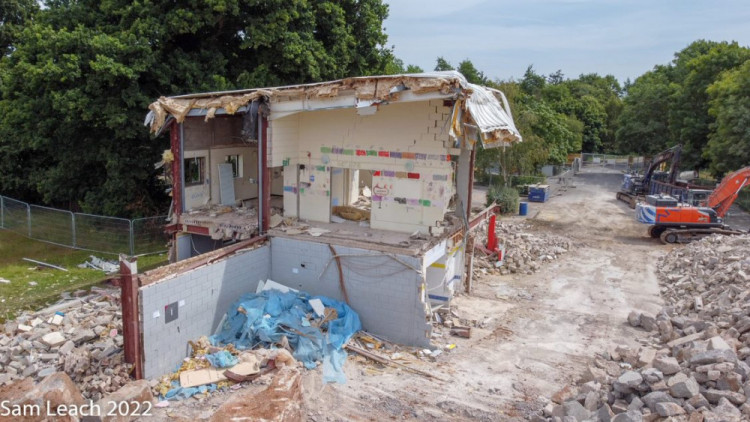 Demolition work began at Castle Farm Recreation Centre at the end of June (Image by Sam Leach)
Hoardings were put up at the park at the end of June as AR Demolition began knocking down the recreation centre.
The facility is set to be rebuilt as part of a multi-million pound investment in Kenilworth's sports centres.
The new facility will include a sports hall, 80 station gym and fitness studios as well as a new base for local scouts and guides.
An announcement was expected this week on contracts for the demolition and rebuilding of Abbey Fields Leisure Centre.