Prophecy exhibition
---
Warwick Arts Centre, Mead Gallery
7th May 2022 - 26th Jun 2022
Wednesday 18th May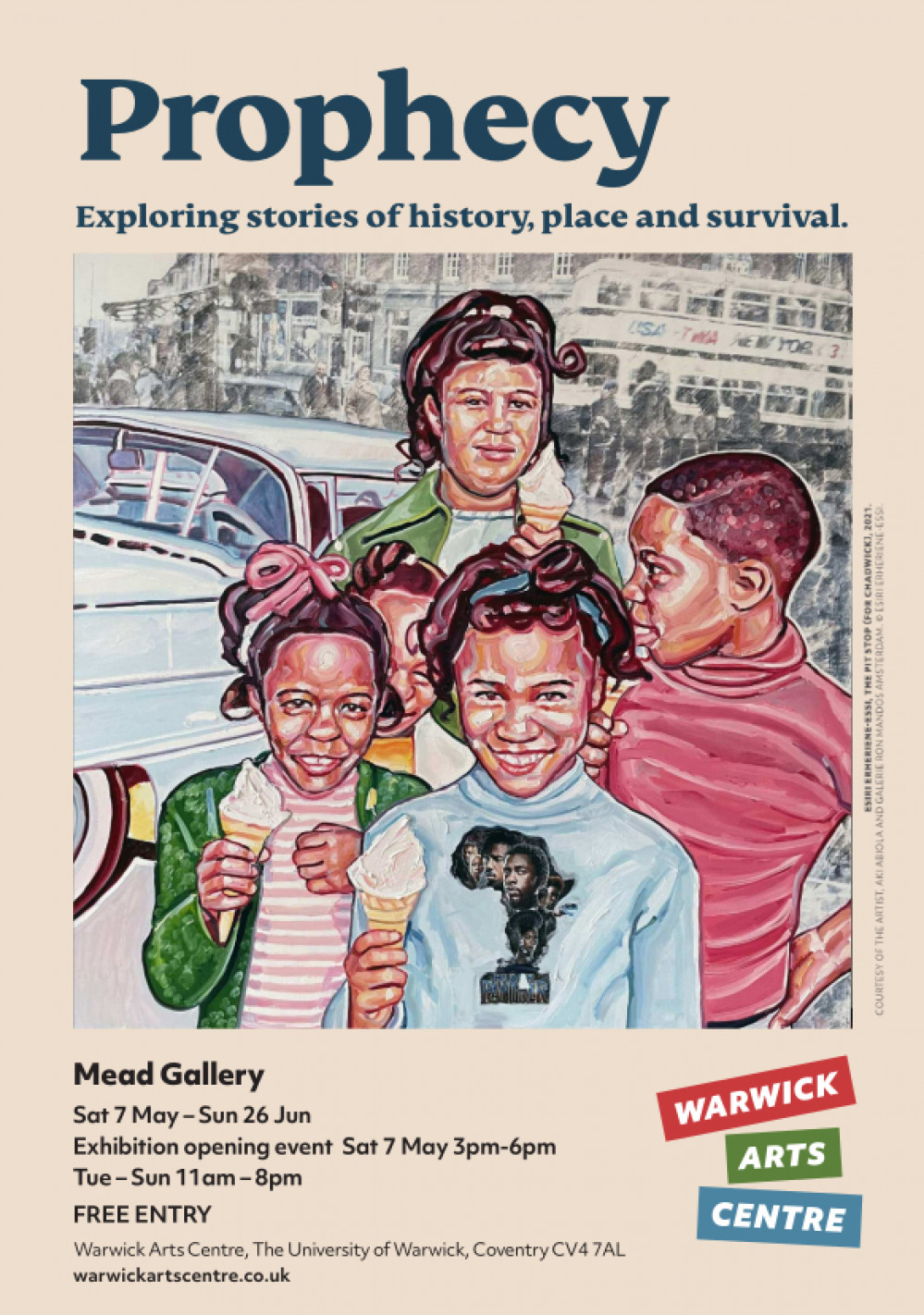 Inspired by George Eliot's novel, Middlemarch, Warwick Arts Centre's latest exhibition, Prophecy (7 May to 26 June 2022), brings together over a dozen contemporary artists whose work uses stories and histories to bring people closer together.
In Middlemarch, Nuneaton-born Eliot describes a wave of change in a Midlands town through themes still familiar to us 150 years after the novel was published: the coming of outsiders with different ideas; the fear of a potentially fatal epidemic; and proposals for a new political system that would ensure more people had a voice.
Co-curated by Coventry artist Laura Nyahuye, Prophecy presents artworks that explore similar themes to those present in Middlemarch - including survival, history, and migration - to consider how individual experiences can also be shared experiences.
Among the highlights are Esiri Erheriene-Essi's and Caroline Walker's bold figurative paintings, moving-image from Edwin Mingard and Turner Prize winner Laure Prouvost, and a series of self-portraits by the late Gambian-British artist Khadija Saye, who tragically lost her life in the Grenfell Tower tragedy.
Adding a unique and unpredictable element to the exhibition, Prophecy is imagined as a conversation that unfolds and develops within Warwick Arts Centre's Mead Gallery as Nyahuye invites visitors, local groups and communities to contribute their voices by creating pieces or leaving comments that respond to, sit alongside, and complement the works on display - constantly changing the exhibition over its seven-week duration.
Add your Kenilworth event for FREE here!
Nub It