Frankenstein: How To Make A Monster
---
25th May 2022 - 27th May 2022
UNTIL Friday 27th May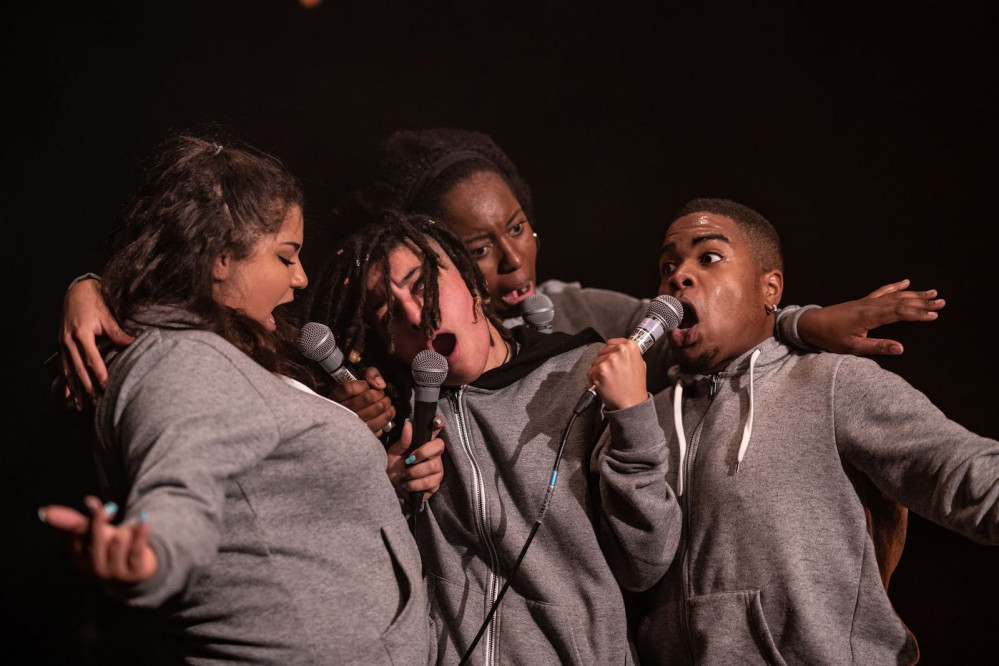 Battersea Arts Centre (BAC) and BAC Beatbox Academy will bring their five-star smash hit 'Frankenstein: How To Make A Monster' to audiences across the UK and beyond in 2022.
The award-winning company continue their blistering success with a second international tour, this time visiting venues including visiting Warwick Arts Centre, Coventry.
A gripping, one-of-a-kind theatre-beatbox hybrid, 'Frankenstein: How To Make A Monster'is a powerful and poetic show that pushes the power of the human voice to it's expressive, musical and rhythmic limits.
200 years after 18-year-old Mary Shelley wrote 'Frankenstein', six young performers with six microphones take apart the original and reimagine a world of modern monsters - from our over-stimulated digital age to the pressures to conform - while taking musical inspirations from Pachelbel to The Prodigy.
"Tremendous"– Susannah Clapp, The Observer
"Brilliant. An old story made electrically alive"- Tom Wicker, The Stage
"a rip-roaring hour of entertainment by some of the UK's hottest young talent."
– Alex Wood, WhatsOnStage
Frankenstein: How To Make A Monster
A Battersea Arts Centre and BAC Beatbox Academy production
Running Time: 80 mins (no interval)
Recommended for ages 14+
All performances are Relaxed
Wed 25 – Fri 27 May 2022
Warwick Arts Centre
University of Warwick, Coventry CV4 7AL
(Image by Joyce Nicholls)
Add your Kenilworth event for FREE here!
Nub It