Local boxer records eighth consecutive career victory
---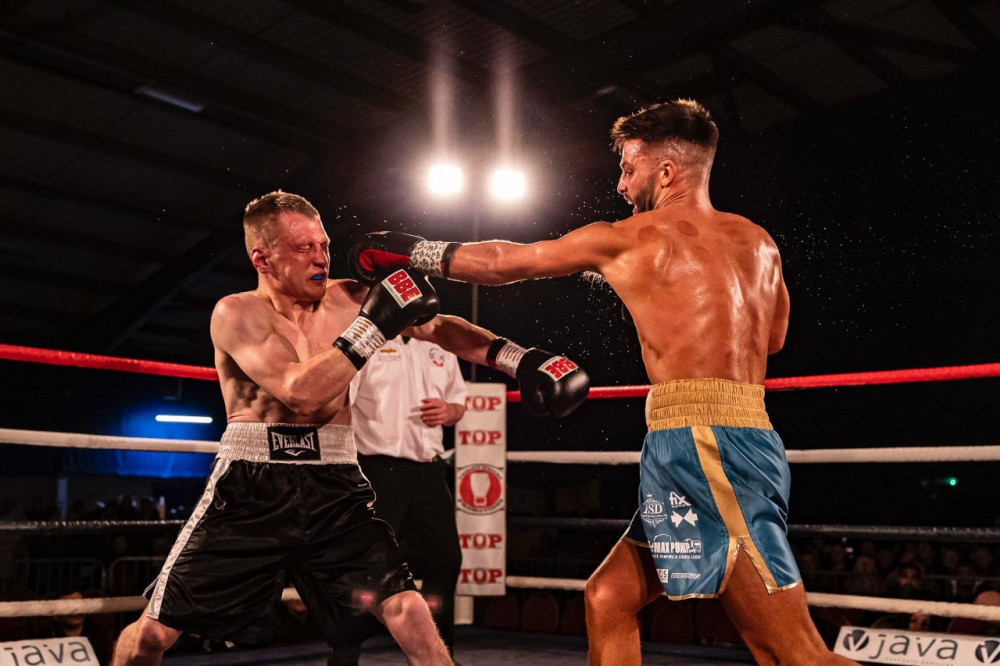 Danny Quartmaine beat Lithuanian pro Simas Vilosinas in front of a packed Sports Connexion in Ryton On Dunsmore (image via Reece Singh PR)
A local boxer has won his eighth professional bout, maintaining his unbeaten career record.
Danny Quartermaine beat Lithuanian pro Simas Vilosinas in front of a packed Sports Connexion on Saturday (March 11), with a 40-36 decision.
The super featherweight, who trains at Cleary's Boxing Gym, caught the eye of pundits who have tipped him to go on to fight for a British title.
Of the 1,000-strong crowd at the Ryton On Dunsmore venue, a huge proportion were their to support the local man, and were heard singing his name during the earlier fights.
Former editor of Boxing News Mike Lockley wrote after the fight that 25-year-old Danny is capable of again making Leamington Spa "a byword for boxing".
"Danny is a rare talent and needs a title fight and 10 rounds. He has the ability to take a belt at feather, junior-light or lightweight," he said.
"Guided correctly, Quartermaine will feature in the British title mix."
Danny recently took time out of his training schedule to visit youngsters at Warwick Hospital and to help raise funds for the new children's ward.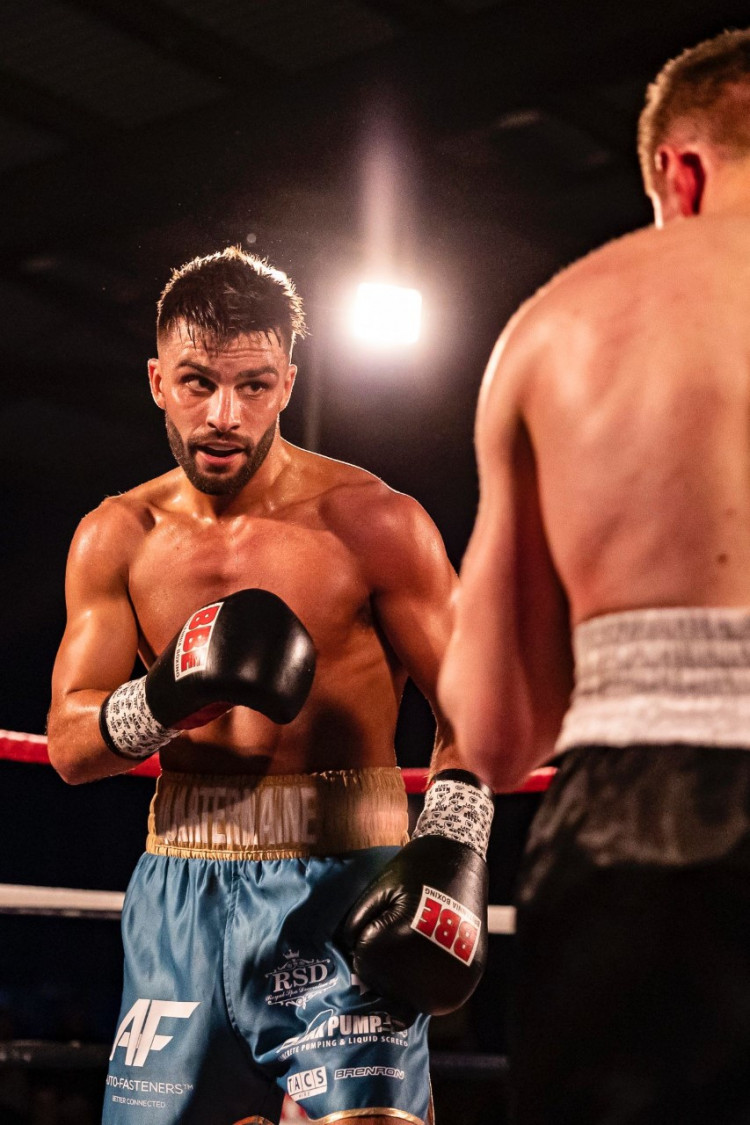 Danny Quartermaine has won eight out of eight professional fights (image via Reece Singh PR)