Croquet – Kenilworth's best kept secret?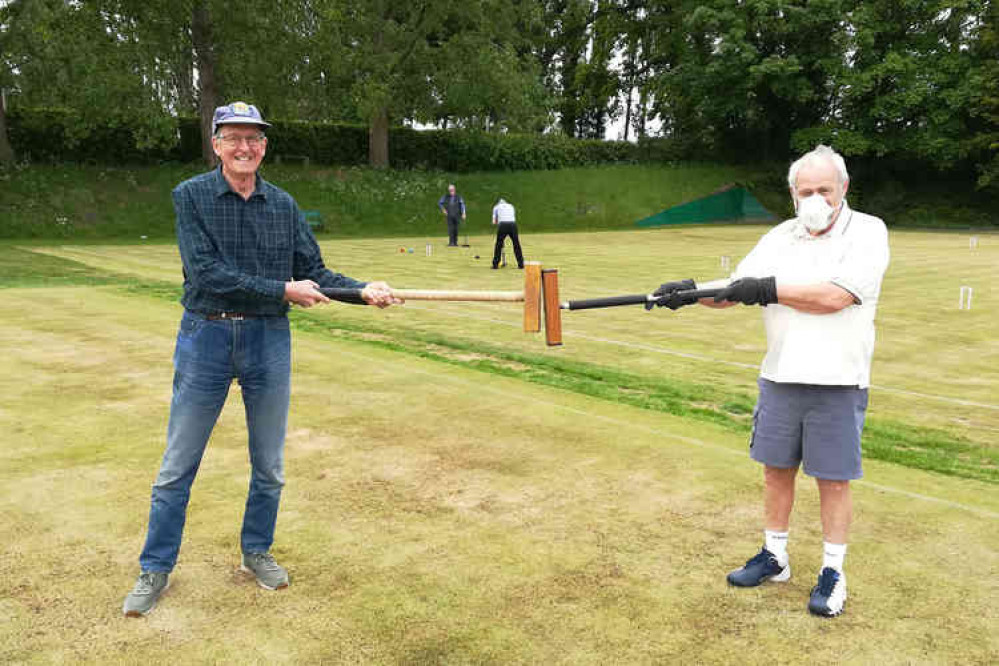 Club members Philip Wood (left) and Cliff Daniel enjoying the post-lockdown return to the lawns
As lockdown measures ease across the country, outdoor sports have begun to return to our day-to-day lives.
Nowhere is this more true than for Kenilworth Croquet Club, whose members have been able to enjoy their sport once again.
The club, which was formed in 1989, already has a strong group of members within the town, but they have also also been joined by 14 newcomers for this season.
All of the incoming members were new to croquet, and have been made very welcome. They are already playing in club leagues!
Kenilworth Croquet is part of Kenilworth Tennis, Squash and Croquet Club on Crackley Lane, just off the Coventry Road.
Whilst competitions have returned, it is also now possible to book the lawns online for some social croquet. This is the first time that the club have offered this.
If you are new to the sport, that is no problem as all the equipment can be provided for you. Just remember to wear flat soled shoes on the lawn!
Kenilworth Nub News will be bringing readers full details of the Golf Croquet Championship Semi Finals this coming weekend.
If you want to find out more about Croquet in Kenilworth, click here to visit their website.