Mayor presents awards to three local residents for their contributions to community life in Kenilworth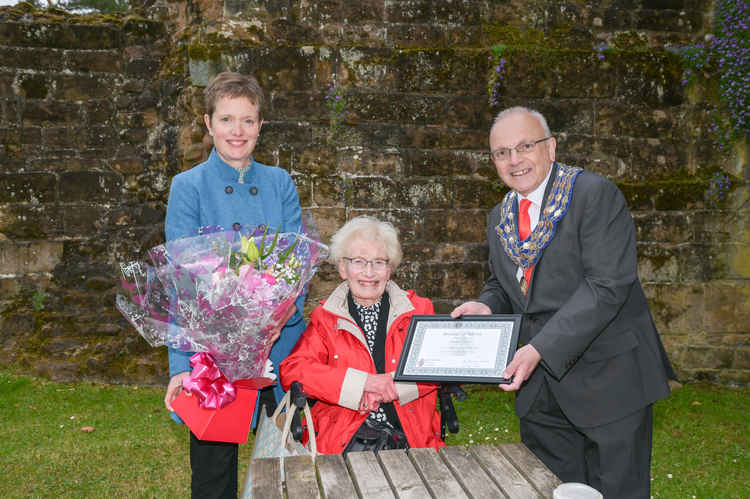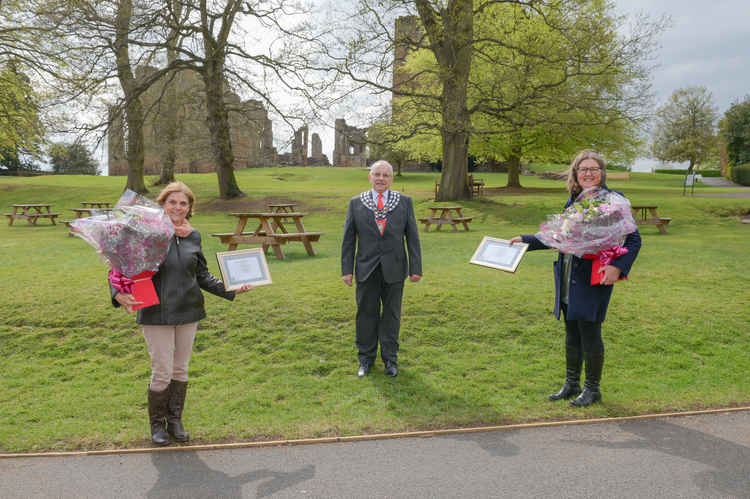 Three local residents have been recognised for their contributions to community life in Kenilworth with Awards of Merit presented by the mayor.
The awards were made at a small event at Kenilworth castle yesterday (April 28).
The first award was given posthumously to acknowledge the work of the late Derek Price, who died last November. The award was received by his wife Audrey Price and their daughter Alison Selwood.
Mr Price had been a geography teacher at Kenilworth School for more than 35 years and had been chairman of the community centre at Bertie Road. He was also very active at St Nicholas Church where he had served on the Parochial Church Council and led the Sunday school for many years, as well as being involved in both deanery and diocesan synods.
The second and third awards were given to two of the leading volunteers within the Covid-19 Support Kenilworth charity which has been so important in supporting local vulnerable residents during the past year.
Since March 2020 Helen Braithwaite has organised the 'Pharmie Army' of volunteers, which has delivered more than 7,500 prescriptions to local people who were unable to collect them from their local pharmacy because they were shielding.
Pauline Hayward has coordinated the charity's helpline which has received more than 33,000 calls in the past year, as well as organising the delivery of more than 4,000 meals to isolating residents.
Presenting the awards, Mayor of Kenilworth Cllr Richard Dickson said: "Kenilworth is defined by its strong sense of community, creativity and culture and, in their different ways, Helen, Pauline and the late Mr Price have shown how individual people can, by working with other people, make our town an even better place I which to live, work and visit.
"They have provided so much inspiration; I hope their families are very proud of them."